Today's Cutting Edge Leadership, Sales, & Marketing Strategies To Accelerate Your Snow and Landscape Company Growth In 2024
EARLY BIRD TICKETS ARE ON SALE UNTIL OCTOBER 20TH!
Join Us & Bring Your Leadership Team to This Virtual Workshop
on Thursday, October 26th, 2023
Read on to see our 100% Satisfaction Guarantee
ATTENTION: Snow And Landscape Business People Tired Of All The Tomfoolery!
Dear Landscaping Warrior,
The COVID-19 boom is over. We're in a "new normal" economy, or whatever you wanna call it.
The fact is, mortgage rates are at an all-time high, inflation is rampant, and demand for landscape services has decreased from its record peak in 2020 when travel was shut down and everyone started working from home… 
Class A real estate is in decline. Meanwhile, employees want higher wages so they can survive with all this inflation.
You have to be careful with your money, but you also still have to invest it in sales and marketing and growing your business.
You're going to need to LEAD your people through this - they're counting on you to do this.
What is the best way to do that?There's no greater shortcut than to learn from people who are already thriving in your industry and gain ideas you can implement in your business.
Attend this fun, interactive virtual event to gain:
Financial Clarity:  Find out the most important financial metrics & KPIs to focus on in 2024

A Proven Marketing Plan: Dial in your Social Media Marketing Plan to attract Hell Yes Customers WITHOUT wasting marketing dollars on things that don't work

Freedom From Your Employees Bothering You! Yes! Our leadership workshop will teach you a proven one to one coaching framework to empower your employees to make important decisions on their own instead of bringing you a big list of problems for you to solve 

Repeatable Sales Process Milestones That Add To Your Company Learn which essential sales process milestones 
We all love  the value of in-person networking events, but they come with a cost… All that time out of the office… Catching up… Flights… Hotel… Meals… 
While in-person conferences have their time and place, you'll gain immense value from investing a day in yourself with your team in a virtual setting and some of the best content available. 
The best part is that you can attend all of this without leaving your office, and you can bring your whole team for the price of one… and then end on time to be home for dinner.
Join us for our fourth annual Landscaper's Summit, and I personally promise you will have at least one actionable Takeaway worth 10X the price of your ticket, or I will personally refund it.
Bring your Sales & Marketing Managers, and your Leadership Team to this event to get ready for a strong finish to 2023 at a head start on 2024.
I have partnered with some of the best speakers and thinkers in the snow and landscape industry on sales, marketing, and leadership, and we're teaming up to deliver a high quality business education experience intended for snow and landscape companies serious about growth. 
Join me on Thursday, October 26th from 9:00 to 3:00pm MDT.
To Creating Profit and Results with Integrity,
Jack Jostes
President + CEO | Podcast Host | Author
Ramblin Jackson
P.S. Register before October 20th to get Early Bird ticket pricing and save $52 on your registration!
Not Your Dad's Boring Webinar
Forget your boring webinars -- this hands-on virtual event includes dynamic workshop-style conversations withTree of Good Fortune Author Jack Jostes and several of the nation's top landscape industry leaders from around the country, a thoughtful gift-box shipped to you with helpful (and tasty) treats to keep you fueled throughout the event, a print workbook, and everything you need to take your business to the next level WITHOUT traveling to a trade show.
Our No Questions Asked Money-Back Guarantee
If you attend the Landscaper's Summit and, for any reason, you're not completely satisfied with the knowledge and insights you gain, simply let us know by October 28th and we'll promptly refund your entire registration fee, no questions asked.
Our goal is to empower you with the tools, strategies, and resources you need to find more Hell Yes Customers to grow your landscape company. With our money-back guarantee, it's a no-brainer to register and attend.
2023 Summit Agenda (9am to 3pm MDT):
What Landscape Leaders Are Saying About Previous Landscaper's Summit Events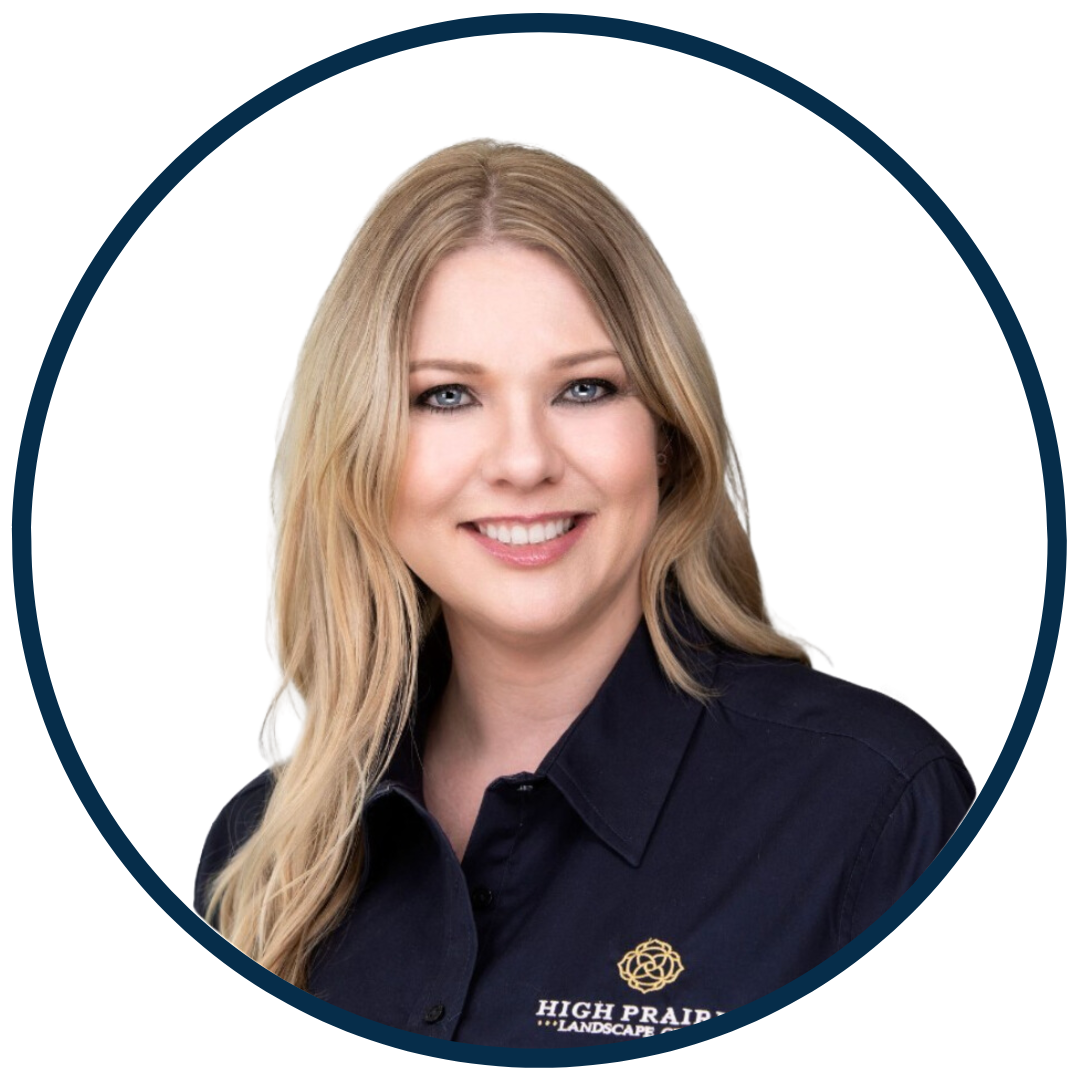 Robyn Schmitz | Owner, High Prairie Landscape Group
"Thank you for helping improve our industry! So many valuable action items to follow up on."
John Dominy | Owner, Best Yard
"I would recommend that anyone go through this process that hasn't been through it before. There are several of these conferences that are transformational in the industry, and this is one of them."
Monique Allen | Owner & Author | The Garden Continuum, Stop Landscaping, Start LifeScaping
"I loved the setup. I loved what I learned. The goodie bag was awesome… I highly recommend this Summit for anyone who wants to up-level their sales."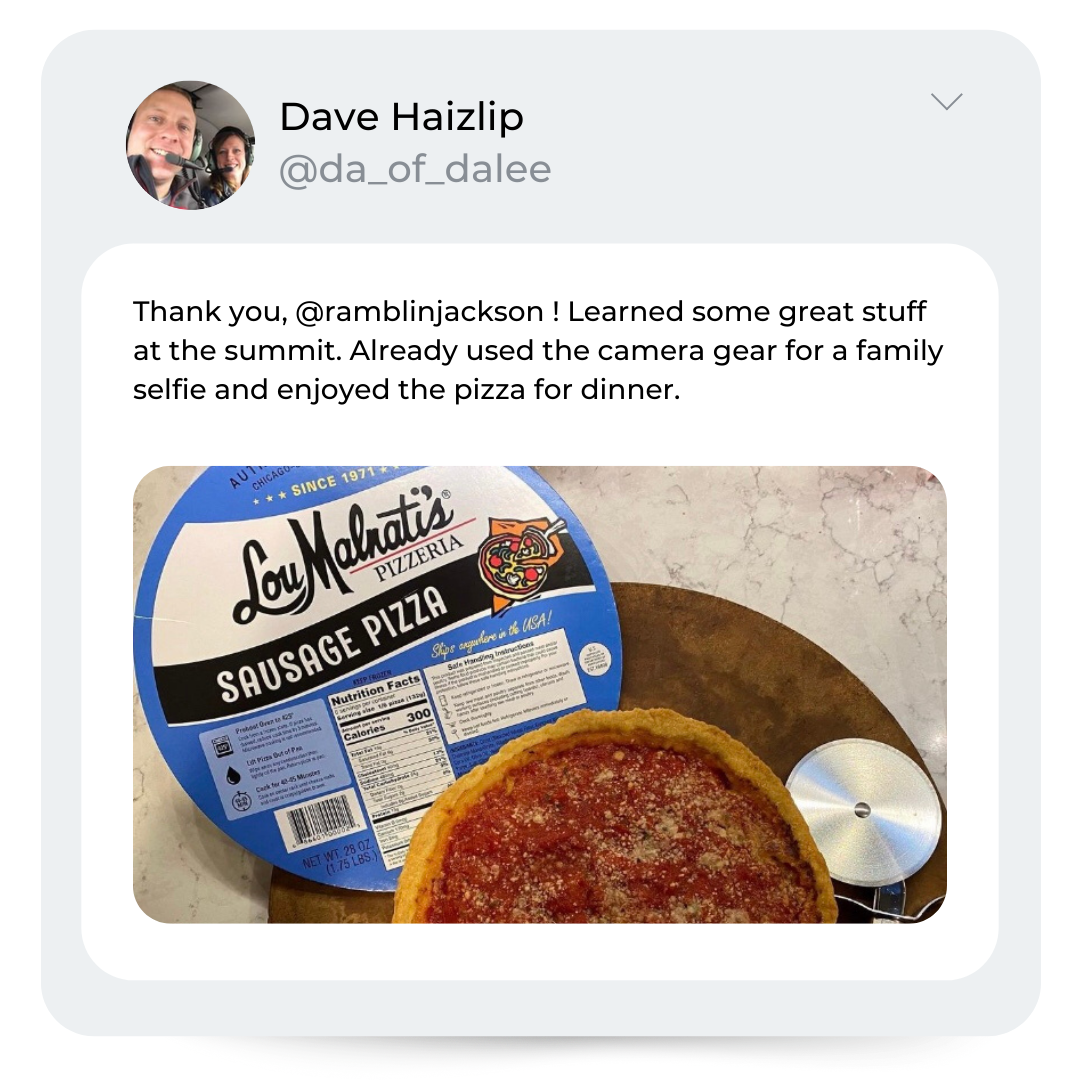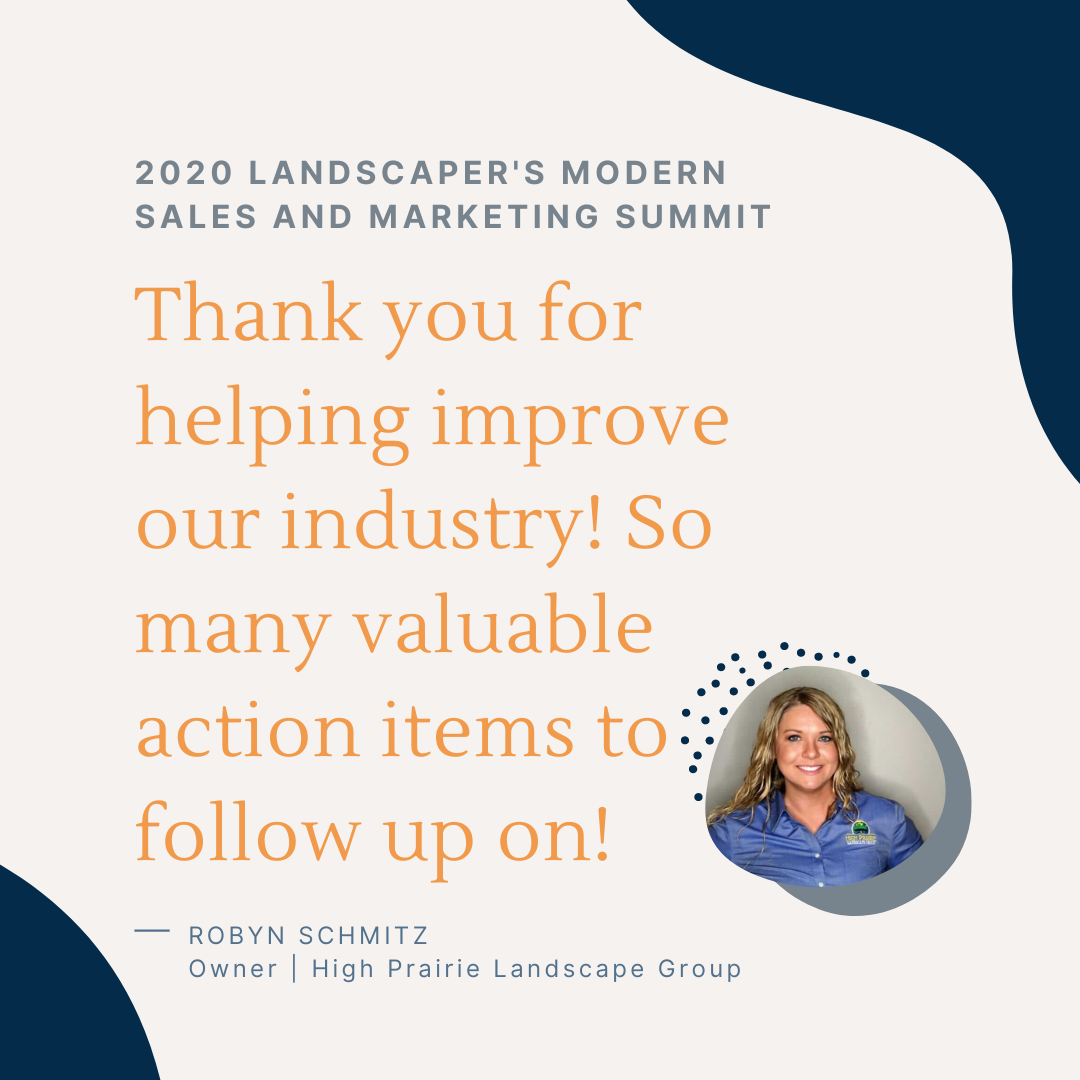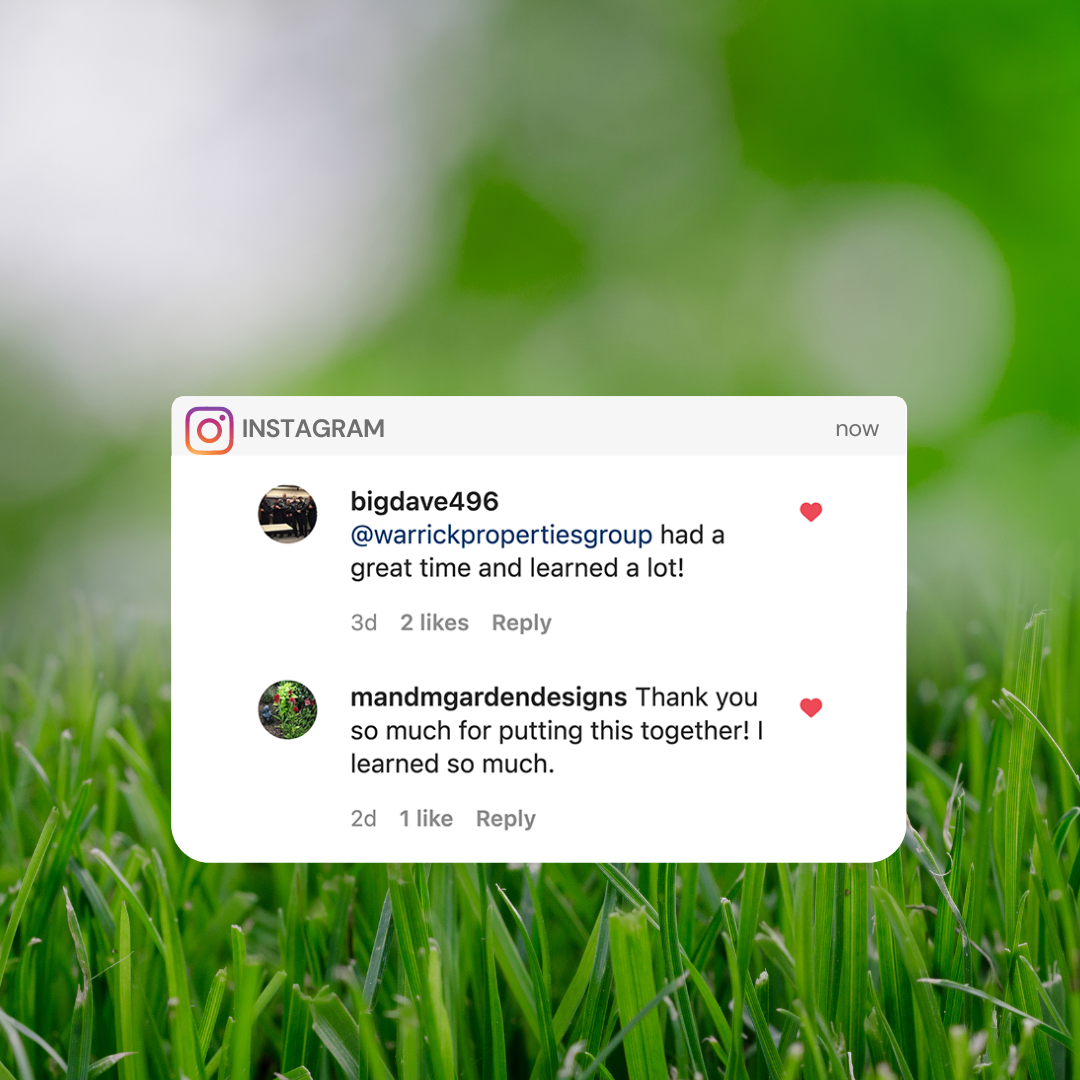 Early Bird Tickets Are On Sale Now!
Save $50 on your Summit ticket when you register before October 20th!
We know this event will fill up fast, and we want you to be one of the first to reserve your seat. Register today for the lowest available ticket before the price goes up!
Date: Thursday, October 26th, 2023
9am-3pm MDT
$97
Limited seats available. All sales are final.
Jack Jostes
President + CEO | Podcast Host | Author
Ramblin Jackson
To Creating Profit and Results with Integrity,