How To Be Prepared For The Summit!
This Is A Virtual Event On Zoom
What Time Is The Conference?
Pacific Standard Time: 8am to 2pm PST
Mountain Daylight Time: 9am to 3pm MDT
Central Daylight Time: 10am to 4pm CDT
Eastern Standard Time: 11am to 5pm EST
Bring Your Own Snacks, Water, and Lunch
Bring snacks and water. Feel free to eat throughout.
There will be a solid 30-minute break right after the optional Pizza Lunch
Bring Your Gift Box!
Bring your DIY Video gear and Brand Book!
If you ordered your ticket after 11/16/2020 the box will arrive after the event. Check your email for a download link for the Brand Book
Attend The Optional Pizza Lunch to Learn About Ramblin Jackson!
Curious about working with Ramblin Jackson to have us do your marketing for you? We're having an Optional Pizza Lunch presentation by Ramblin Jackson CEO Jack Jostes!
Stay through the end of the lunch and we'll send you two gourmet Lou Malnati's pizzas!
Check out Ramblin Jackson's Services, Process, Client Stories, and Pricing before the event
Stay Till The End To Win Cool Prizes!
We'll be having a raffle -- including a $500 gift card to Wild for Salmon - at the end! But you have to be there.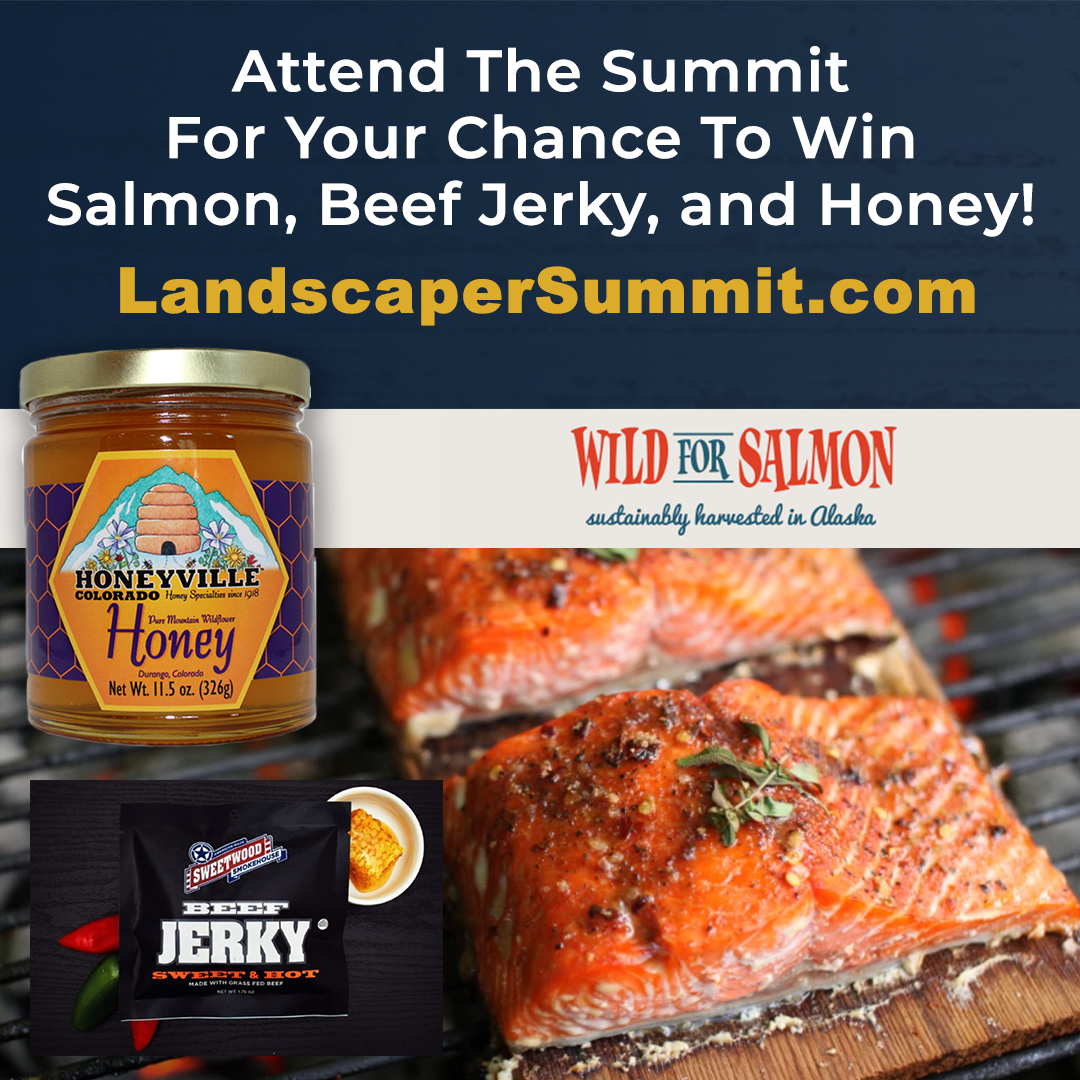 Agenda
Summit Agenda
(in Mountain Standard Time -- Adjust to your time zone) 
8:45 - 9:00 MDT Doors Open
9:00 - 9:10 MDT Introduction to The Summit and Your Hell Yes Customer Brand Book
9:10 - 9:40 MDT Build The Foundation of Digital Marketing
9:40 - 10:20 MDT Establish Your Branding, Differentiation, & Unique Sales & Employment Propositions
10:20 - 10:30 MDT BREAK
10:30 - 11:30 MDT Define Your Sales Process Milestones
11:30 - 12:00 MDT *OPTIONAL 30-Minute PIZZA LUNCH*
12:00 - 12:30 MDT BREAK
12:30 - 1:15 MDT Done With You: Producing a Sales Indoctrination Video With The Landscaper's DIY Guide To Video -- Workbook Exercise and Audience Interaction
1:15 - 2:00 MDT Share & Expand Your Knowledge In Group Mastermind Conversations
2:00 - 2:30 MDT Prize Winners, Key Takeaways, Self-Assessment, 2021 Marketing Plan
2:30 - 3:00 MDT Get Your Questions Answered In A Live Q&A + Website Reviews